On January 1, 2024, the experienced strategy and technology expert Bobby Leu will take over the management of the Zurich and Bern-based digitalization consultancy Xebia for Switzerland. Following the integration of SwissQ into the Xebia Group, Adrian Zwingli, founder and former CEO, is stepping down as Chairman of the Board of Directors.
For more than 17 years, Xebia (former SwissQ) has supported companies in Switzerland in their digital transformation, helping them become successfully competitive and grow into digital market leaders in their respective segments.
Beginning January 1, 2024, Bobby Leu will further develop and implement the company's strategy as the new Managing Director Switzerland. He will specifically promote the digital transformation of clients with his team. In his role, Leu will chair the Executive Board, which includes Stefan Widmer, Managing Director Zurich, and Christian Eichenberger, Managing Director Bern.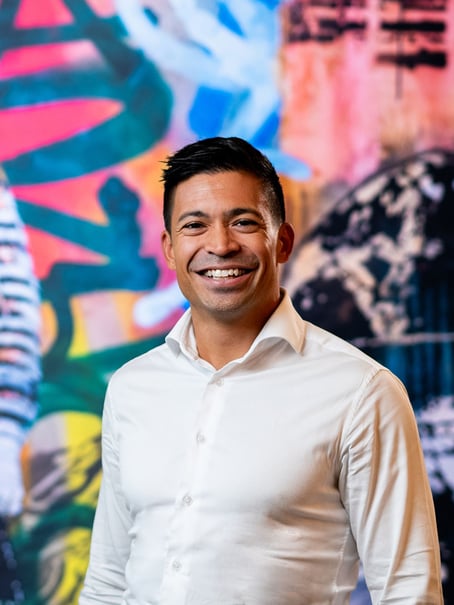 Leu is a seasoned leader with more than twelve years of management experience in the B2B technology sector. Most recently, he was Chief Operating Officer at SELISE (Secure Link Services AG) in Zurich and Vice President Small & Medium Business Switzerland and Austria at UPC Cablecom. In previous positions, Leu worked for Swiss Life and Deloitte, among others, and holds a B.A. in Business Administration from the University of St. Gallen and a Global Executive MBA from INSEAD Business School in Singapore.
"With Bobby Leu, a proven strategy and technology expert is taking the lead to strengthen our Mission with our Swiss clients," says Anand Sahay, CEO & Executive Director Xebia. "Bobby knows how to connect the possibilities of new-age technologies with our clients' business needs and his experience of blending Consulting services with nearshore and offshore software development services, along with his know-how of many core industries, will further enable the digitalization of our Swiss clients."
Leu adds, "Digital transformation requires a holistic understanding of the challenges our customers face. Our goal is to help them become digital leaders in their industry and guide them along the way. I look forward to successfully achieving this mission with the team at Xebia Switzerland."
In line with the previously announced integration from SwissQ into into Xebia (see earlier press release), Adrian Zwingli, SwissQ founder and former CEO, is stepping down as Chairman of the Board of Directors. Together with his business partners Silvio Moser and Reto Maduz, they have not only built up the service provider SwissQ, but also well-known platforms such as Agile Leadership Day, Business Agility Day, Swiss Testing Day or, since 2023, the Data & AI Leadership Day, and Cloud Leadership Day. "After 17 years of hard work, it is now time to finally hand over the company's fate to new competent hands," comments Zwingli.
"We would like to thank Adrian Zwingli for his many years of dedication and for the commitment during this process," says Michel den Braver, Managing Director a.i. of Xebia Switzerland. "Without him, the company would not be where it is today. Professionally and personally, we wish him all the best for the future."
If you're interested in learning more about Xebia and our services in Switzerland and beyond, get in touch with us.