Zurich, Switzerland, October 31, 2022 — Xebia is pleased to announce that Jonas Dischl will join as CTO for Data in Switzerland. With Jonas, Xebia strengthens its footprint in Switzerland to support clients in their digital transformation through Data & AI.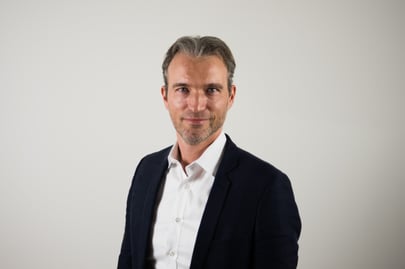 Jonas has over 10 years of experience as technology leader. He most recently served as Head of Data & AI for an established management and consulting firm, responsible for the establishment & development of this core service.
He was responsible for all facets, from offering to strategy, from project acquisition to project leadership, from hiring to mentoring over 50 professionals in Switzerland.
At Xebia, Jonas will be responsible to build a team of data scientists, engineers, and architects. The team will be dedicated of creating value through data, empowering companies to win by making better decisions, uncover new opportunities, and achieve operational excellence.
About Xebia
Xebia is an IT Consultancy and Software Development Company that has been creating digital leaders across the globe since 2001. With offices on every continent, we help the top 250 companies worldwide embrace innovation, adopt the latest technologies, and implement the most successful business models. To meet every digital demand, Xebia is organized into chapters. These are teams with tremendous knowledge and experience in Agile, DevOps, Data & AI, Cloud, Software Development, Security, Quality Assurance, Low Code, and Microsoft Solutions. In addition to high-quality consulting and state-of-the-art software, Xebia Academy offers the training that modern companies need to work better, smarter, and faster. Today, Xebia continues to expand through a buy and build strategy. We partner with leading IT companies to gain a greater foothold in the digital space.
About SwissQ | Part of Xebia
Founded in 2006, SwissQ generates 90% of its revenue through consultancy and is the go-to IT training provider in Switzerland. The digital specialist continuously strives to create knowledge-sharing communities and maintain its authority in its field, organizing some of Switzerland's leading technology conferences to this end. These include Agile Leadership Day, Business Agility Day, DevOps Fusion, and Swiss Testing Day, (this year in its 16th edition). SwissQ's clients include Credit Suisse, Zurich Insurance, Siemens, Geberit, Migros, Raiffeisen, the Swiss Confederation, Swiss Federal Railways, Sonova, and dormakaba. With offices in Zurich and Bern, SwissQ currently employs over 120 experts and has been growing steadily since its inception. SwissQ became part of the Xebia Group in January 2022.
For inquiries, please contact: Peter Zuber, CEO, SwissQ | Part of Xebia | Peter.Zuber@Xebia.com | +41 79 643 15 57