OutSystems MVP Award Winners
Being recognized as an OutSystems MVP is the highest honor an OutSystems member can receive, which signifies achieving a high level of expertise, making significant contributions, and positively impacting the OutSystems field. They are respected for their ability to guide, influence, share insights, and drive the OutSystems product forward.
MVPs are known for their innovative thinking and problem-solving skills. They think outside of the box and come up with creative solutions to complex challenges. Their ability to innovate and find practical solutions sets them apart.
We're happy to announce a new winner of the OutSystems MVP Award, Krishnnambal Sundaram!

The OutSystems Most Valuable Professionals Award recognizes Krishnnambal as a valuable expert within the OutSystems ecosystem of partners and customers as the best developers and trainers on the market.
Congratulations to Craig St. Jean and William Antunes for receiving once again the MVP status from OutSystems!
Our MVPs are a vital part of Xebia's success in delivering OutSystems services, which is one of the key reasons organizations want to work with us. They lead a team of 500+ OutSystems professionals who provide enterprise-grade applications in record time.
Meet our MVPs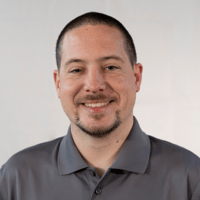 Craig St. Jean | CTA, OutSystems practice at Xebia
"I am passionate about enabling others, and as an OutSystems MVP, I help grow the community that I love by mentoring and helping people who are starting their low-code journey with OutSystems."
Became MVP: 2018
Forge Assets: 18
Certifications: 6
Publications: 14
Specialization: 1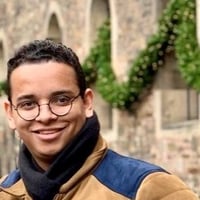 William Antunes | Xebia, OutSystems Technical Architect
"As an OutSystems MVP, I am dedicated to creating valuable content about development daily basis, ensuring knowledge is accessible beyond the brain of the experts. By sharing insights from my development journey, I'm proud and passionate to be able to contribute to the spread of knowledge and empower individuals and organizations on their OutSystems path."
Became MVP: 2020
Forge Assets: 5
Certifications: 5
Specialization: 1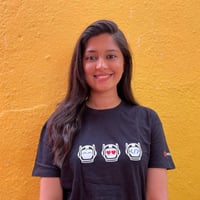 Krishnnambal Sundaram | Xebia, OutSystems Technical Architect
"Teaching has always been my passion. And being an OutSystems MVP, I couldn't have got a better platform to enable many talents in OutSystems. With OutSystems User Groups, I have delivered many technical sessions and am looking forward to doing more and beyond."
Became MVP: 2022
Forge Assets: 4
Certifications: 5
Specialization: 3